Arwen the Patriot
2003-03-22 06:52:35
Make:
EASTMAN KODAK COMPANY
Model:
KODAK DX4330 DIGITAL CAMERA
This is one of my favorite pictures of my cat Arwen. Her favorite place to perch at my desk was always a near by shelf where she could keep an eye on me. When we lived in Tucson said shelf happened to have a flag on display behind it and I caught a sequence of shots culimating with this one.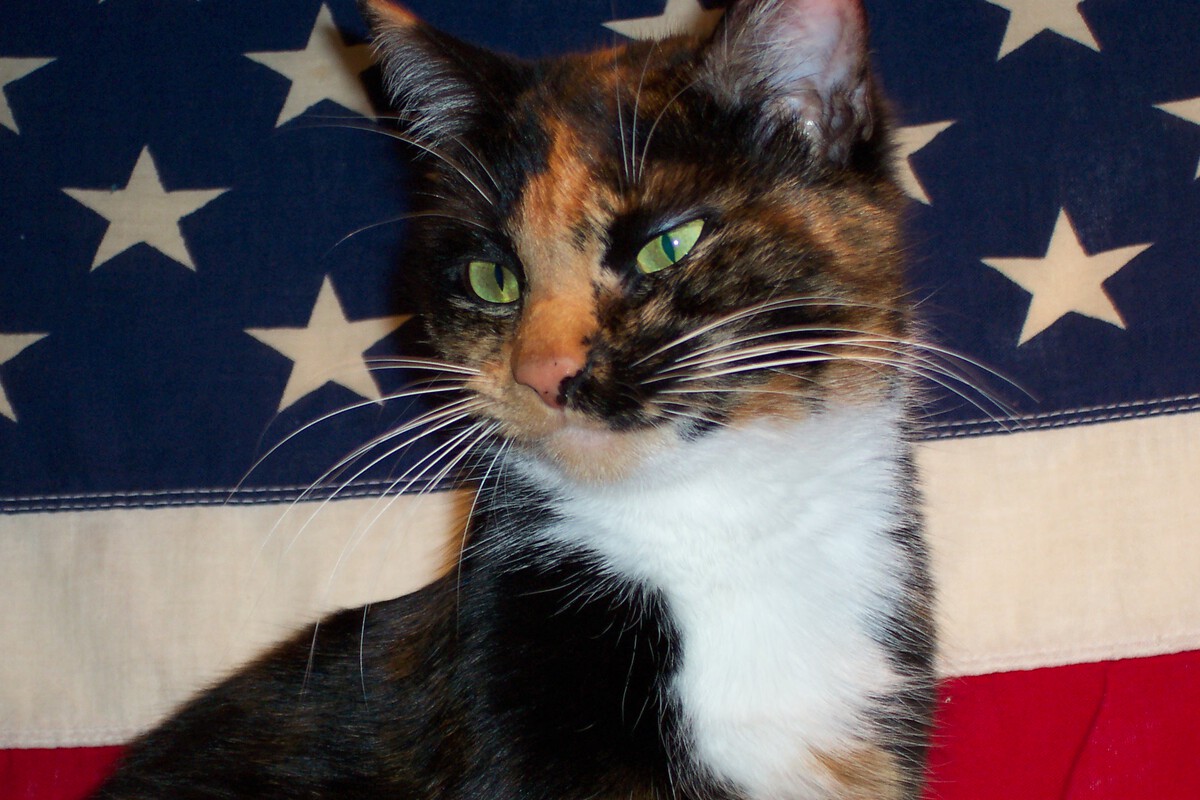 ---